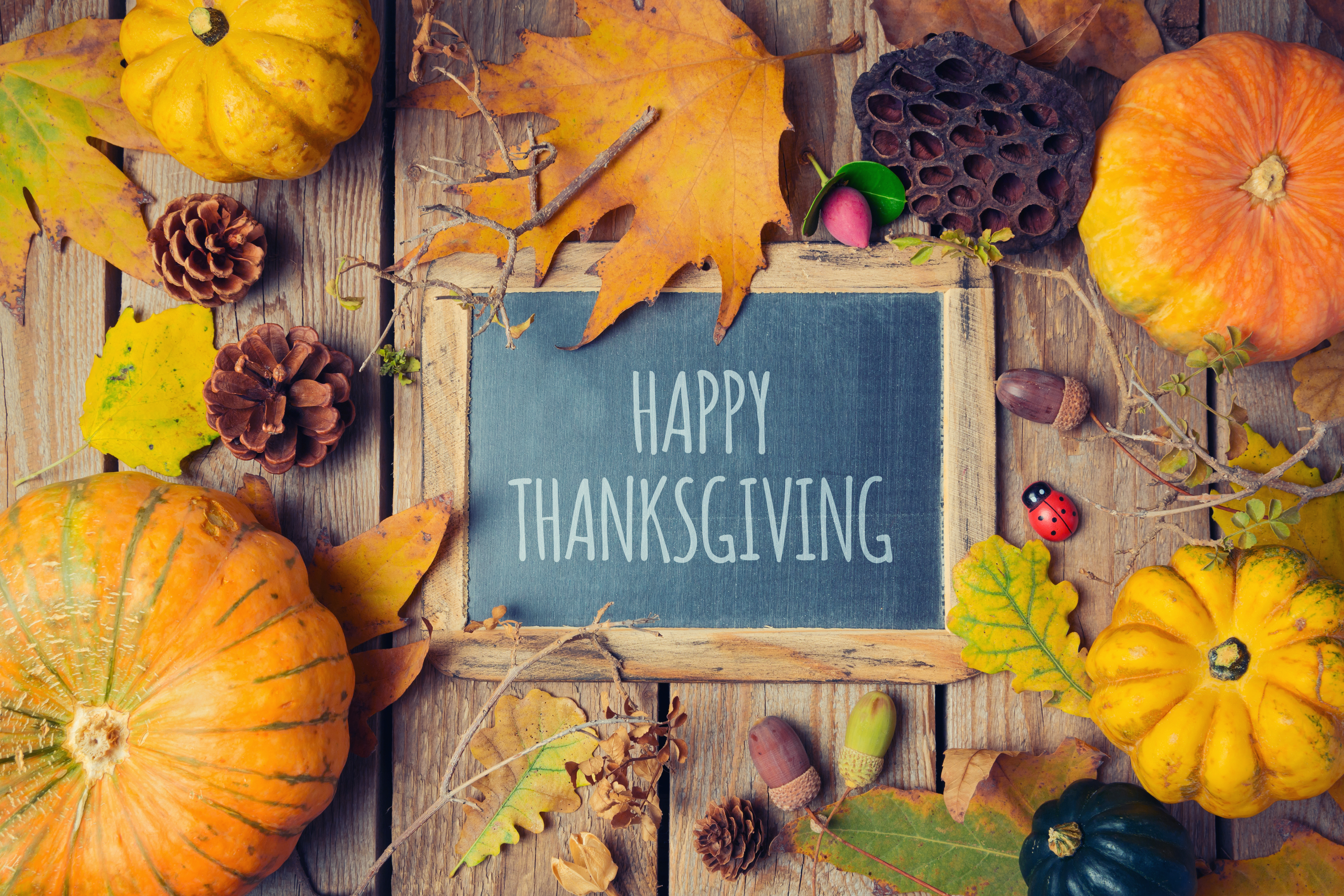 Thanksgiving has always been one of my favorite holidays. I LOVE Thanksgiving. Why? Because it gives us a chance to consider what we are grateful for. On Thursday, I was grateful for a lot, certainly for:
Faith – why my faith? Because it is how I keep my boat on an even keel. When I don't remember to F.R.O.G. (fully rely on God), I tend to get out of sync.
Food – not just the quantity of delicious side dishes, turkey AND ham we had this week, but the fact that we have an abundance of food available to us in this country every day. The fact that I have never felt what it was like to go to bed hungry (other than the time I was sent to bed without dinner for refusing to eat the liver and onions Mom made).
Friends – and my best friend, my man-friend (aka, husband) who is my partner down this path called life. Also, my dear girlfriends, my "tribe" as I have learned to call them. The ladies who support me through all my ups and downs and side to sides. I don't know what I'd do without friends…
Family – near and far, blood relatives and "steps". I love my family, even though we don't always agree.
Freedom – because we know it isn't free, and thankful for all those in uniform who serve our country to give me the ability to say and speak what I choose.
Fur Babies!!! – for our two sweet Maltipoos, who are the best friends a girl could have. They comfort me when I am sad, play when I'm happy, and they sleep – a LOT. I don't know what I would do without my fur babies.
Finally, Facebook…
SCREECH! NOT! Not on my gratitude list for Thanksgiving… So here is the twist. This is the strangest thing I was grateful for this Thanksgiving…
Yesterday when I woke up, the day after Thanksgiving, I was still thinking about it. I had crawled into bed on Thursday night and realized that I hadn't looked at Facebook all day. Do you know what? It felt AMAZING! I hadn't even planned to have a Facebook holiday, but it happened.
Thursday, I was asked if I had seen a certain post on Facebook from earlier that morning. "I haven't been on Facebook all day", I heard myself utter. (I had been too busy working from the time we woke up, cooking, getting out serving platters, festive napkins, setting the table, getting the yeast rolls out of the freezer to start rising, etc.) After I made the simple comment that I hadn't been on Facebook all day, the thought of knowing what all my 12,345 friends were doing for THEIR Thanksgiving-day kind-of fell out of my mind. Until later in the day. We were watching the Dallas Cowboys football game (GO Cowboys!) on TV. I was in a bit of a food coma. My husband and his daughter were playing a game of pool. His son and daughter-in-law were sitting on the sofa. Phones were out, Amazon shopping was happening, and I sat and watched the game. Every play. My phone was downstairs. I didn't even check my text messages until mid-afternoon. I called my father and talked to my siblings, then texted some of my "inner circle" of friends.
It wasn't a planned break from Facebook. Yet it was such a relief! But why?
When I crawled into bed, I reflected on my day, on OUR day together… Family, together eating food, with our fur babies and our faith and gratitude for each other and for our immense blessings. We watched our grandson take some of his first steps! What I wasn't doing was comparing myself to others. I didn't look at my flight attendant friends' posts from Paris and Maui and wish I was there. I didn't look at friends' posts who have the "perfect families" (whatever that means) and wish I had what they did. No, I just laid there and said my prayers of gave thanks for a wonderful day together in the shadow of the Tetons. In the cold, with some snow on the ground… It had been the day that I was meant to have, and I lived and experienced every moment of it. I had a change of attitude by taking my Facebook break. I was grateful for the moments we had shared. PERIOD. I am good enough. The experiences I had were mine and they were good enough. They were perfect.
Yesterday (Friday) as I drove to work, I was thinking about the sense of relief I was STILL feeling from my Facebook holiday. As it stands, I have yet to scroll through everyone's posts about Thanksgiving, and it's OK.
Now, surely we all like our Facebook time (or do we?), and from what I hear these days, you must be on Facebook and social media and post regularly for your business. But I tell you what, the feeling of "enough", of not comparing myself to someone else sure felt good.
Maybe I'll take a Facebook holiday more often. Have you tried it? I would love to hear about your experience with a technology day off or a social media or Facebook holiday. It's just something to think about as we head into the holiday season. Because, as strange as it is, NOT being on Facebook was the thing for which I was MOST grateful this year. Why compare? Isn't what you have enough?! I say, "YES, it is!"
~Anne