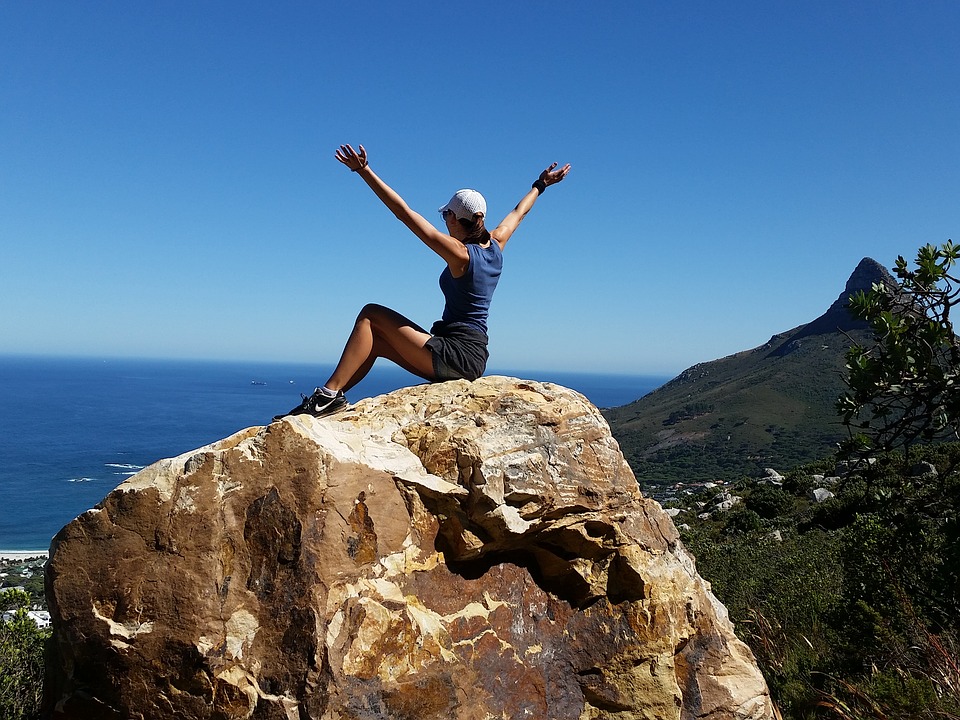 Your dream came true… now what?
What comes next?  You've achieved your dream.  Now what?
My tag line is "Cast your vision ~ Catch your dream."
I believe that the hard work starts once you catch it!  Once you achieve what you have been striving for.  But I had not considered this until recently.
My dream was to have my book become a best-seller.  It was like reaching the summit of a grueling climb.  What comes next?  There is always another mountain to climb, or as the saying goes, "another fish to fry."  (sorry, I had to do it!)
It seems like nobody talks about the "now what" syndrome.  You're done writing, editing, dealing with the publisher and your distributor.  What does each day after that look like?  Where do you go from there?
For that matter, for all of you non-authors, let me help you consider this with me.
Let's say you:
graduated from college or
started a company or
got married or
(fill in the blank with your dream)____________
THEN WHAT?
Those are all big, life-changing events.
Have you ever noticed that the real work, the hard work STARTS just when you think you have arrived?
It would have been easy to just sit back on my laurels and wait for the book sales to happen.  You could do the same with a new business, or a new marriage.  We can busy ourselves with the "job" of running a household… dishes, laundry, and paying bills.
But I believe what happens AFTER achieving the dream is just as important as what happened before and during.
Last week in an interview I was asked how I have kept "Riskformation" at the top of people's minds since it was released last year.     I can boil it down to three things.
The three R's…
Remember
 Research
 Re-evaluate
Remember
Remember your WHY – focus on the reason you do what you do, on your values and on the people you hope to reach.
This is a big topic these days.  What is your WHY?
If you haven't seen Simon Sinek's TED talk on this, be sure to check it out.  I posted it on my Flying Fish Ventures, LLC Facebook page www.facebook.com/annefishauthor .  It is well worth the 18 minutes!
Why do you do what you do?
To remember my WHY I repeat it, look at it on my whiteboard, and share it when I talk to others.
Why do I do what I do?  … because I see so many people who are stuck in a rut, fearful of change and unhappy with their current circumstances… I know because I have been there.
So, what's next?  Action – show people how to break free of their negative patterns.
     Research
Research – read, read, read… search for new content, new opportunities for growth, new technology.
I am constantly reading.  I also watch TED talks… a lot!  I love to learn.   And I try to embrace Deepak Chopra's concept to always keep growing.
"People don't grow old.  When they stop growing, they BECOME old."
I research what other authors/speakers are doing on social media.  I look at their websites.  I join groups on LinkedIn and read the articles that are being posted in those groups.
If you are in a new job, or even better, if you are looking for a new job, research the latest in the field you hope to break into.
Newly married?  Read every book or article about relationships that you can get your hands on!
Researching new opportunities can help you move past the "honeymoon phase" and into the reality of the days, weeks and months after the big achievement.
                 Re-evaluate
Re-evaluate – is there more to the message or another message altogether?  Will you go on to graduate school?  What's next?
There is an expectation of an author, or of any professional who does something BIG in his or her career AFTER the achievement has been met.
Once you reach the summit, take time to consider your next move.  Consider if you will do this again. What else do you want to achieve that may be tied to this accomplishment?  Decide how you will measure your continued success. Find ways to maintain momentum.
I didn't write about the post-achievement method in my book.  I focused on SMART goals, but not on how to proceed once you reached them.
I think the Three R's are a big part of the Riskformation process, and I literally stumbled upon them while preparing for my interview.  I was re-evaluating…
What strategies have YOU used when you reached your goal or after your dream came true?  What did YOU do next?  I'd love to hear your stories.  Send me an email to:  stories@annefish.net
If you'd like to have me speak to your group on the Power of Risk, the Three R's or any of my other topics, please visit the contact page on this site.
To your success!
~Anne