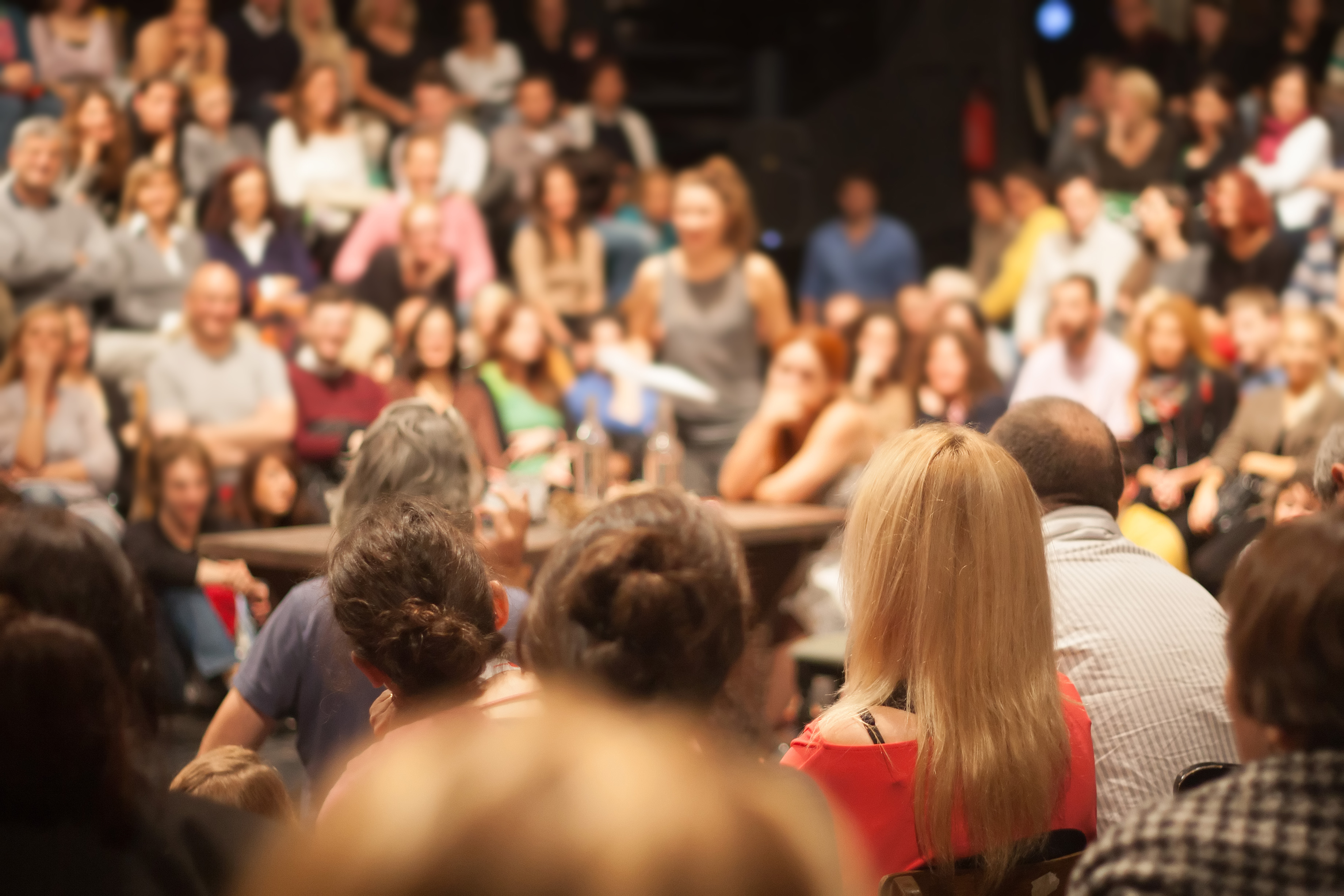 How do you find your gift?
Imagine that you are at a podium, about to speak to hundreds of people. Your palms become damp, your mouth dry, and let's just say that the butterflies are working overtime! Be honest, would that moment terrify you?
If you are like most Americans, your answer to that question would be a resounding "YES"! Public speaking is considered to be one of the top three greatest fears among Americans. (The other two are running for President in 2016!)
I harbored fears and inferiorities for years. One of the ways I confronted those fears was by losing 60 pounds, the other was by taking action, taking the stage, and using what I feel like is one of my "gifts"… I love it!
Now, don't get me wrong, it may come easily to me, I may enjoy being on stage, but that doesn't mean that it comes without having to put time and energy into it.
So, you ask, how did you find your voice, Anne? About twenty years ago I started teaching and facilitating classes and speaking during sales meetings. At the same time I was introduced to several motivational speakers who helped me see outside of my limitations and feel the possibility of a future on stage.
I contend that the way to find your voice, and to use your gifts is to begin, to be curious, and to explore. I believe that we were all intended to be great in one area or another… but we must go for it!
The Bible says that, "Each of you should use whatever gift he has received to serve others…"
Some of you may know what your gifts are. If not, how do you identify what you have a knack for? There are three simple ways that I have used to do this.
When you do a certain task or work in a certain job, do you find that people are always complimenting you and saying, "You are so good at x, y, z…", or "Wow, it seems that a, b or c comes really easily to you"? That may be an indicator of one of your gifts.
 There are "interest inventories" available that can identify your skills and show you where they could best be utilized. I have found these to be helpful, and encourage you to seek them out. One such inventory is called the Myers-Briggs personality assessment, there are Emotional Intelligence tests, or another is called the Enneagram personality test.
There comes a time when "working" on something doesn't really feel like work because it is so enjoyable. What is that THING that you enjoy doing, and for which being paid would simply be a bonus? Maybe that is your gift.
This week I noticed on Facebook that a photographer friend had published her first book called "Pet Photography". She has been a photographer for many years AND she loves animals. Bonus! What fun, she loves what she does! Why not use that gift and share her "voice" with others? The fact that she published her book on such a specific topic, but on a topic about which she has become an expert, is thrilling! It says to me that anything is possible. What is your version of pet photography?
I believe that the best way to share your voice and your passion is by starting. Even if it is on the side. Spend a few hours each week working on your gift. Develop it. It may not happen overnight, and it will take work, but I promise you that the work will be worth it.
I think in finding our voice, we find our gifts… and we bolster our self-esteem.
The only difference between Anne Fish and those of you who answered "YES" at the beginning of this post is that I have found a way to make those butterflies fly in formation. I have found my gift and I want to use it to serve others!
My desire for you is that you would know how to tame and train those butterflies too, because I believe that each one of you has a story worth telling, a voice worth finding, and a gift worth sharing.
Now, it's time to get started… what will you do to find your voice? I'd love to hear how you are sharing your gifts!
Keep risking!
~Anne