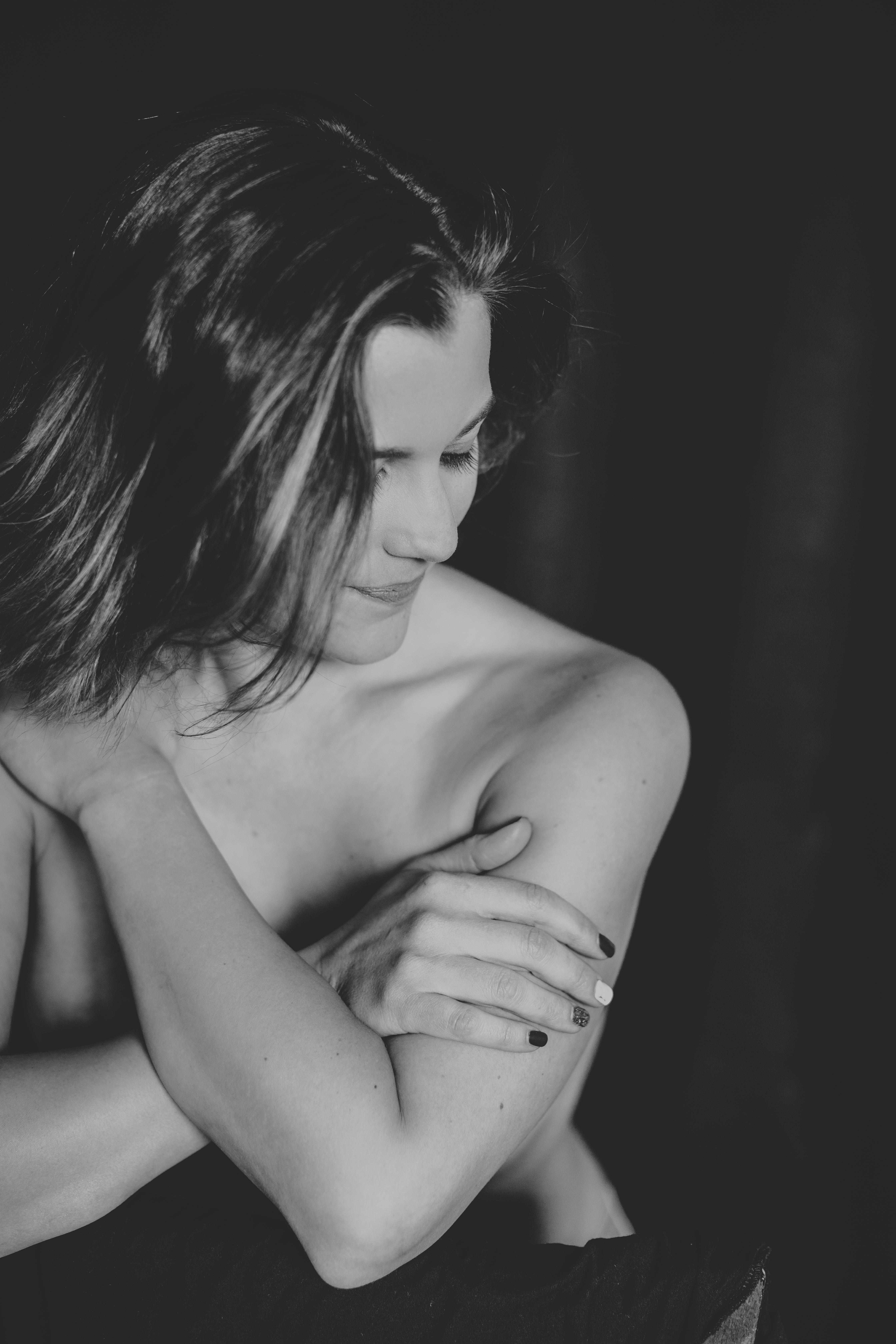 Taking a Risk, Throwing the First Punch, and Showing the World My Breasts – by guest blogger and Wyoming phenomenon – the "Prairie Wife in Heels"
It's a scary thing to acknowledge that we are not guaranteed a tomorrow.
There are little things we can do to try and ensure we lead a longer life.
Wearing our seatbelts, exercising a few times a week, eating healthfully and looking both ways when we cross the street are a few examples.
We strive to reduce our risky behavior in the hopes of increasing our lifespan.
Yet, there are certain things that remind us that it is truly a gift to wake up each day.
My sister was diagnosed with Breast Cancer at the age of 38. That phone call from her was frightening, humbling and devastating. The emotions that followed her year long journey through chemo, radiation and drug therapy can only be described as ever changing.
When my mother was diagnosed with Breast Cancer a few years later, I was yet again reminded that there are times when all you can do is face the facts and move forward through each day.
When I visited with my OBGYN after my mother's diagnosis, I mentioned what was going on, so she could add it to my file…I was met with a long silence.
She then told me that I needed to prepare myself because, the question was no longer IF I was going to get Breast Cancer but, WHEN.
As a 33-year-old mother of 5 who was literally nursing my youngest as we had this conversation, I was stunned.
After months of doctors' appointments and consultations (which you can read about here) I decided to take the biggest risk of my life.
I chose to have a preventive mastectomy.
I decided that if I had to fight Breast Cancer I was going to throw the first punch.
I had no real idea what lie ahead for me. Even after spending hours researching online, and asking my doctors dozens of questions, I still felt completely unprepared.
The fear of the unknown was overwhelming at times, and I found myself feeling helpless and drained. I'm not ashamed to say that the fear began to take over my life. The life that I was fighting so hard to ensure.
I also decided to take another risk, a risk that I hoped would leave me feeling empowered.
I shared my decision on my blog PrairieWifeInHeels.com, with thousands of readers, and promised my readers that I would share every part of my journey. The good, the bad, the ugly. Pictures and links that would help to educate other women, that would support other women and their families as they were faced with the same choices as me.
The response was unexpected and overwhelming.
I began to feel empowered and my whole perspective changed. I looked at my surgery as not just something I was doing for my family but, something that I could use to help others.
As I hit publish on that first post after my mastectomy I was once again filled with fear.
I was putting pictures of my mutilated, amputated breasts on the internet for the world to see. I was bruised and battered, you could see the wound drains snaking under my skin…
I had never felt so vulnerable.
The response was more than I had dreamed.
Thousands of people began to read the posts and followed my year long journey of surgery and recovery.
Hundreds of comments poured in from women…
"As a fellow previvor [someone who has a preventive mastectomy], this brought me to tears…You are an inspiration and truly so brave to post your journey –I rely on these blogs and other social media support groups – You're truly helping people through one of the toughest things they'll ever have to gather the courage to do. So seriously thank you."
"So my friend, I need you to know you helped me through my own breast cancer ordeal as I made new friends with my aging body and breasts that are now different sizes. I thought about you and all you did to be STRONG ENOUGH and it helped me, it really did, to be positive and to do what I had to do, to let others help me and care for me and yes, even to complain less."
Through this journey I have learned that one of the best ways to ensure that change will happen is to take risks.
When I took the biggest risk of my life, I not only improved my life but helped others…and for this I am truly grateful.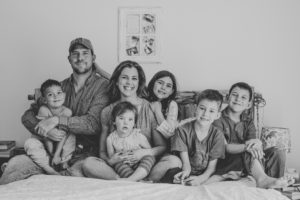 Cathy Holman is a 30 something mother of 5. Originally born in Milwaukee, this city girl went country all for the love of a Cowboy. Her blog, PrairieWifeInHeels.com is the place to go for heartfelt humorous posts about parenting, health and wellness (including her preventive mastectomy), fashion and beauty tips, product reviews and giveaways.  Read more about her adventures in Wyoming and learn how you can live a life of grit and grace at PrairieWifeInHeels.com.